Keynote #1
Siemens AG
Winning! The digital transformation game.
The world of industrial companies is changing. The speed of technology has changed the rules of the game. But the stakes are higher as well! The world has become an explosive cocktail on a societal level. This digital transformation is hard & messy. That's why the big question is: how will an industrial organization win this renewed game?
Workshops
Engineering Education
Engineering Education – from Squeeze to Ease
This is an interactive workshop with the objective of participants reflecting on their own paths through the education system to become engineers. The focus will be on identifying factors that supported and hindered their engineering education and working together to pitch solutions to tackle these obstacles and work towards a pan-European engineering education landscape that is enriching to all. If you were bothered or hindered by anything at any point along your path through engineering education, this is your opportunity to let both your voice and your ideas be heard. We welcome you to participate in this productive session to develop your own ideas and inspire a tangible impact on future engineering education.
System Dynamics Society (University of Bergen)
Brewing Success: Learning to Manage Supply Chains with the Beer Game
The Beer Game workshop is an interactive session designed to introduce participants to the principles of supply chain management from a system dynamics perspective. Participants assume different roles in the supply chain and make decisions on inventory ordering and delivery. Through this simulation exercise, participants will gain a deeper understanding of the challenges associated with managing supply chains, including the bullwhip effect, as they work together to optimize operations. This workshop is ideal for anyone interested in understanding the dynamic complexity of supply chain management and looking to improve their decision-making skills in an engaging and fun way.
University of Bergen:   LINKEDIN SDG    LINKEDIN SDM    TWITTER
European Institute of Industrial Leadership (EIIL)
Future developments of engineering in Europe
From the perspective of a young professional in Europe's engineering industry. Participants will hear about the story of an engineering graduate who spent two years working for the European Institute of Industrial Leadership (EIIL), talking and working with experienced industry leaders from some of the largest international companies surrounding how they can attract their future leaders, i.e. you. The findings of this work will be combined with their technical journey from studying Integrated Engineering, to building rockets, to working in AI with a large international energy engineering company. This session will begin in a presentation-style format, leading to questions and discussion.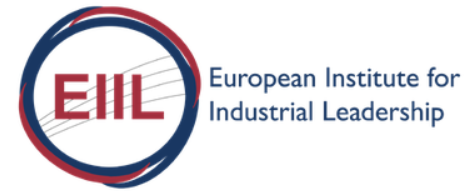 Royal Institute of Engineers (KIVI)
PREFER: What kind of engineer are you?
The KU Leuven developed a method to help students and alumni with their starting careers. When you know your talents and abilities, you can become the best you. In PREFER: What kind of engineer are you?, KIVI brings the PREFER test to you, so you can form the perfect career path that suits you. Don't be an actor in your career, be the director!
This workshop consists of two rounds, 
EXPLORE
MATCH
where we first EXPLORE what type of engineering role suits you most and then MATCH your current competencies and abilities with your desired role, so you will exactly know what to improve to be able to grow into the engineer you want to become.
For this workshop a mobile phone is enough, internet is required. The tool generates a PDF for the participants with the results.
Audi AG 
Open the Audi black box
An open format, where we want to "Open the Audi black box". What's that? As it is not easy to get insights into a company like Audi, that's off the record, we want to answer all your questions!
How is it working? Just sign up for the format and get into the event. We will start right away with an interactive dialogue to all topics you are interested in.
Audi AG
Keynote: How to be fast in getting the best geometry of body in white parts? – a future insight.
Today, the design of crashworthy vehicles is strongly supported by extensive crash simulation analyses. The underlying finite element simulation models are co-developed by large teams of CAE engineers, continuously creating a vast amount of simulation results for the individual load cases. The pure number of performed simulations renders the manual assessment of each individual simulation result impossible. Furthermore, applied measures of other engineering? Teams, in particular those working on other load cases, might introduce unexpected side effects for the load cases of one's own responsibility. A seamless automated solution is sought where applied measures are documented as well as unexpected behaviour is detected. The objectives are to relieve the user from routine work and to point the user to potential issues, which then can be investigated in an efficient and convenient way.
Dr.-Ing. Florian Meyer is looking forward to giving the participants some real-word insights into the VW Group innovation project "AI-B-REDI", in which Scale GmbH, Fraunhofer SCAI, SIDACT GmbH and the OEMs Volkswagen, Audi and Porsche are developing a set of stand-alone and system-integrated software packages for tackling the above mentioned issues.
Winner Ceremony: Audi Hackathon 2023
This year's Audi Hackathon, powered by EYE, took place on April 1, 2023. Over 40 participants from all over Europe made the event a complete success. The challenge was centered around the exciting topic of AI and creating use cases for optimizing internal processes using the latest advancements in Large Language Models. The winning team stood out from the competition and impressed the judges with their technical expertise, creativity, and ability to solve real-world problems of a global company like Audi.
Christian Stark from the Audi Talent Marketing Team is therefore very much looking forward to meeting the winners of the hackathon in person and presenting them with their prize on stage.
Panel
European Young Engineers (EYE) will be celebrating its 50th Conference! The 50th conference is an essential milestone for EYE, an international non-profit association (est. 1994) comprising more than 20 European countries that represents about 500,000 young engineers from multiple disciplines.
We have invited EYE's leaders from each decade to share their insights and perspectives on EYE's evolution and achievements over 50 conferences. We are looking forward to an interesting discussion hosted by EYE's former Thaddeus Anim-Somuah and our guests Wim Lahaye (founding member, 1994), Nico Deblauwe (Secretary-General 2007-08), Chris Waters (Secretary-General, 2017-19) and Nadja Yang (President, 2021-23).